Private Kindergarten 5 yrs – 6 yrs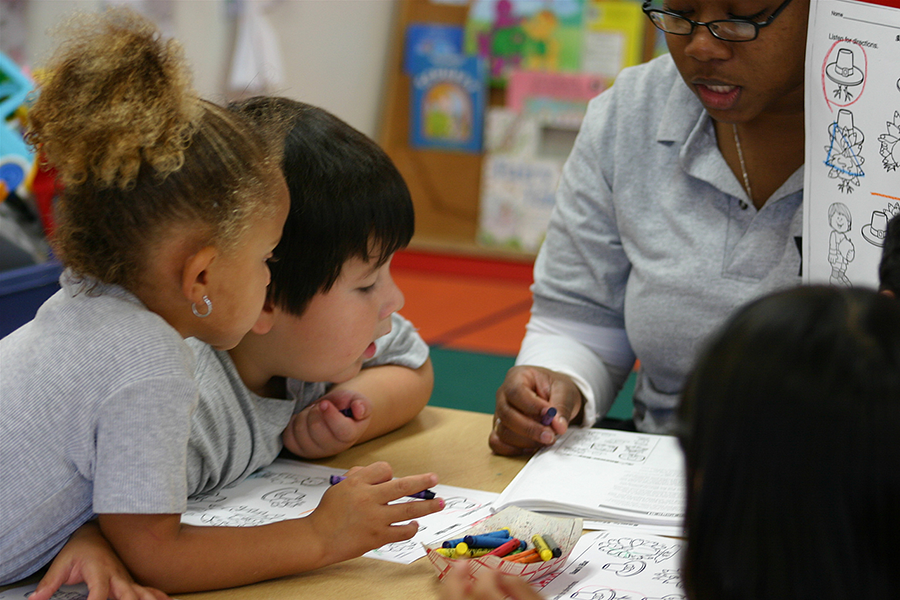 Our vision is to foster creative young minds. We accomplish this by creating an enriched learning environment while following these objectives: YPW Spanish Immersion School Private Kindergarten Objectives
The advantages of attending Kindergarten at YPW Spanish Immersion School are:
Small class size ensuring individual instruction
Curriculum that moves beyond standard TEKS measurements
Specialized Computer instruction
Nationally acclaimed writing program
Strong emphasis on math and science
Reading acquisition through a mix of phonics and whole language
Off-site experiences to enhance curricular focus
Monthly projects focusing on community involvement
Nutritious daily snacks
Spanish Native Speaker Teacher
Taught by a degreed kindergarten teacher, the YPW Spanish Immersion School Program focuses on the academic, social, and developmental skills necessary to succeed in elementary school.
Our curriculum was thoughtfully designed to reach solid learning objectives, with the expectation that each child will be challenged at a comfortable, but steady pace and on their own level.
Among our many advantages
As a private kindergarten with controlled enrollment, we are able to frequently journey outside of the classroom to support and extend areas of study.
We feel it is important for children to have a sense of the community and the ability, even at a young age, to offer support to those around them. Each month, the kindergarten children will participate in an activity that focuses on the importance of helping others.
We invite you to read more about the top 10 characteristics of a good Kindergarten program in the article published by NAEYC: "Top 10 Signs of a Good Kindergarten Classroom"