YPW Spring Break Camp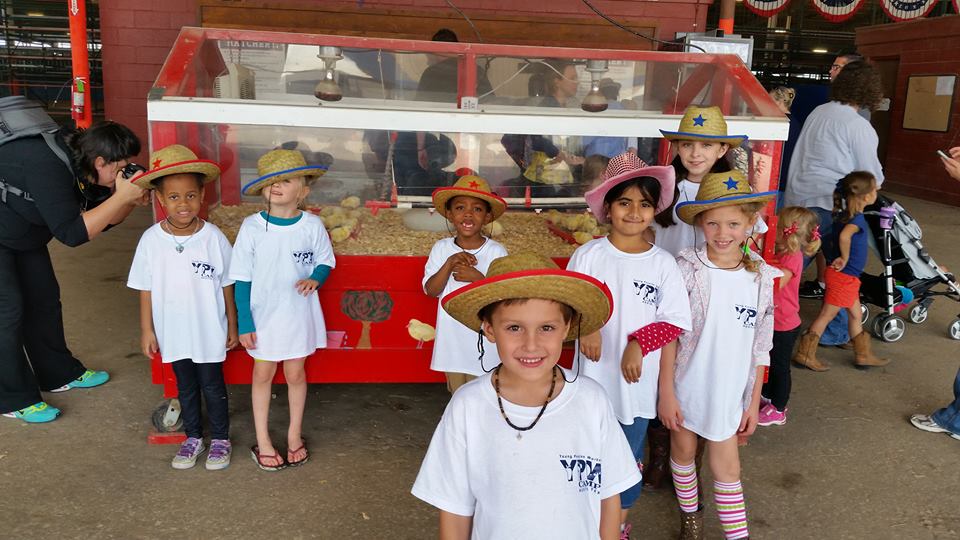 Spring Break Camp is Monday to Friday from 9 am to 12 pm; 1 pm to 4 pm or 9 am to 4 pm.
For an additional weekly fee, care is available before camp begins each day, from 7 am to 9 am and after camp ends from 4 pm to 6 pm. Please note: the before and after camp care fee is included in the YPW Spanish Day Camp.
Pick and choose to create your own full or half day Spring break camp!
Just send along a nutritious lunch and your camper is ready for a Spring Break Camp to remember.
Sign Up Early, as spaces fill fast!
YPW SPRING BREAK 2017 CAMP SCHEDULE
YPW Spring Break Camps is available Monday to Friday, March 13 – 17 2017 for ages 4 to 12.
The Spring Break 2017 selection of action – packed spring camp includes:
YPW Spanish Day Camp: Please visit this link for more information: http://www.ypwkids.com/spanish-day-camp/
Physics Camps: Tasty Science  Ages 6 To 12
Westlake & Central:  March 13 – 17 1 to 4 pm
Cook up some science in this camp! Who knew science could taste so good? In this camp, young people will whip up cupcakes, cookies, candy, and more all in the name of science! Learn what makes cakes rise, candy crystallize, and more real chemistry happen in the kitchen. Explore the science behind Bubble Gum, Butter, Corn Starch Plastic, Dancing Cereal and Ice Cream among others.
Technology Camps: Engineering Fundamentals  Ages 6 To 12
Westlake & Central: March 13 – 17 9 to 12 pm;
Campers will learn how engineers apply their scientific and technical knowledge to design machines and devices by engaging in hands-on activities.
Explore engineering on land by building vehicles such as a race car and a wind-up car. Next, investigate engineering with air by building some of the following: a helicopter, a pinwheel, a balloon rocket, and an air-powered carousel.
Then, build a diving bell, a sailboat and a paddle boat to experiment with engineering in water.
For our field trip we are going to the Austin Rodeo! … so get ready to have lots of fun with your fellow campers!
FULL AND 1/2 DAY CAMPS
For a Full Day Camp: Select a morning camp and an afternoon camp to make it a full day camp.
For example for Spring Break camp you may select "YPW Spanish Camp" for the morning and "Engineering FUNdamentals" for the afternoon. Now, you have a full day camp.
You may also select the YPW Spanish Full Day Camp option.
For 1/2 Day Camp: You may select either a morning or afternoon section.
For example: Just for the morning, you may select "YPW Spanish Camp".
Or,  you may select "Engineering FUNdamentals" just for the afternoon, if you only need an afternoon camp.
WHAT TO BRING TO CAMP
Campers bring a healthy lunch and bottle of water every day. Healthy morning and afternoon snacks are supplied.
One Camp/One Child

$231 per camp

YPW Spanish Day Camp : Before and After Camp Care included in price,

For more information visit: YPW Spanish Day Camp
From 7:00 am to 6:00 pm
(It does not include registration/material fee)

Please note the 1/2 day camp is still available.
See previous section for rates.

$285 per week

$165
June 1 – 2 (2 day Camp)$235
Aug 14 – 16  (3 day Camp)$260
July 3, 5 – 7  (4 day Week)
Full Day Camp – YPW Camps -
-Includes Morning and Afternoon Camp Session.
From 9:00 am to 4:00 pm


(It does not include registration/material fee & before and/or after camp care)

$285 per week

$235
June 1 – 2 (2 day Camp)$235
Aug 14 – 16  (3 day Camp)$260
July 3, 5 – 7  (4 day Week)

EXTRA FEES



Before Camp Care from 7:00
am to 9:00 am Monday – Friday. Campers are supervised
as they play games or watch a movie.
Campers are escorted to their camp room at 9:00 am.


$30 per week

After Camp Care from 4:00 pm
to 6:00 pm Monday – Friday. Campers are escorted to the after camp classroom at the end of the camp day. Campers are supervised as they play games or do craft activities in the classrooms. A snack is provided in the afternoon. Campers must be picked
up by 6:00 pm., after which an extra charge of $1.00 per minute will be applied.

$30 per week

Spring and; Summer Registration & Material Fee =>
All Summer season
Non-Refundable Registration & Material fee

$45 per child
YPW CAMPS AVAILABLE DISCOUNTS

Discount

Promotion

Details

Save $30 per camp

Early Bird Special

Save $30 per camp when
you register by March 31
Cannot be combined with another discount.

 

 

 

 

 

 



PAYMENT POLICY
Payment in full is required to hold a spot.
FAX/MAIL/EMAIL REGISTRATION
• One registration form must be completed for each camper you are registering
• Registration forms with incomplete or inaccurate information will not be processed
• If your first choice is unavailable, we will contact you for more information
• Forms may be faxed, mailed or emailed. Please do only one!
• Fax to: 512.366.9333 email to: YPWCamps@YPWKids.com
• Mail your registration forms to:
YPW Camps
3640 Bee Caves Rd
Austin TX 78746PLEASE NOTE:Depending on the number of faxed, mailed or emailed registrations we receive, it may take up to ten days to process and e-mail a confirmation statement back to you. YPW Camps cannot confirm camps until your registration is processed.In the event that minimum enrollments are not met, we reserve the right to cancel or reschedule camps or activities / field trips. If a camp cancellation happens, your entire registration fee will be refunded. We'll let you know if an activity / field trip is cancelled.Download Spring Break Registration Form – PDF
Download Spring Break Online Catalog – PDF

Due to the high demand for camp spaces, each sale will be considered final.

• Registrations are not transferable from child to child.

• Registration & Material fee are Non-Refundable

• Families who cancel a camp or wish to switch their child from one camp to another will receive a 50% refund of the cost of a cancelled or dropped camp if notification is received at least 10 working days before that camp starts. There are no refunds for camps cancelled or dropped less than 10 working days before camp begins.

• In order to receive the 50% refund, families must contact YPW via email: YPWCamps@YPWKids.com
Camp Locations
South West Austin
Westlake
3640 Bee Caves Rd
Austin, TX 78746
Phone 512.329.5611
Fax 512.366.9333
Email:
YPWWestlake@YPWkids.com
Central
Spicewood Springs Rd & Mesa Dr
8014 Mesa Drive
Austin, TX 78731
Phone 512.329.5611
Fax 512.366.9333
Email:
YPWCentral@YPWKids.com