YPW Winter Camp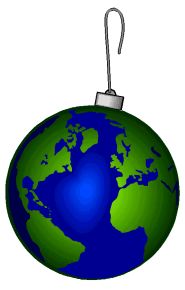 Looking for a fun Winter Break program for your child?
Join Us For: "Christmas & New Years Around the World"
Buon Natale! Fröhliche Weihnachten! Joyeux Noel! God Jul! Feliz Navidad! Merry Christmas!
On Christmas morning, boys and girls around the world will waken early and run excitedly downstairs to see what Santa Claus has left for them…
Well, that's not exactly how it goes — for around the world children celebrate the Christmas holidays and New Years in many different ways.
Find out how New Years & Christmas Traditions are celebrated in lots of different countries and cultures around the world!
WE HAVE 6 DAILY CAMPS AVAILABLE
December 20, 21, 22;  January 3, 4, 5 for students in Kinder to 5th grade
Camps are from 9 to 4 pm. Before camp care from 7:00 am and after camp care until 6:00 pm included in the camp cost.
Learn how children around the world celebrate Xmas and New Years
Art & Crafts – Cooking – Games – Science Experiments – Field Trip
Christmas in Italy => Wednesday, December 20
Christmas in Israel => Thursday, December 21
Christmas in Mexico => Friday, December 22
New Years in Spain => Wednesday, January 3
New Years in Bolivia => Thursday, January 4
New Years in Denmark => Friday, January 5
Don't let the kids get restless over the Holiday Break!  Sign Up Early, as spaces fill fast!
YPW WINTER BREAK 2017 CAMP SCHEDULE
YPW Winter Break Camps are available daily. Not need to sign up for the whole week just for available days.
The Winter Break 2017 selection of action – packed Winter camp includes:
Spanish Camps: including "Christmas & New Years Around the World"
$35 per full day for currently enrolled families in our after school program.$55 per full day for non-enrolled families.No registration / material fee required for YPW Winter Camp.
PAYMENT POLICY
Payment in full is required to hold a spot.
However, a monthly payment schedule can be arranged when registering for the whole summer (June, July and August). To reserve the camps you'll need to pay for the first month (June) when registering, then in June 1st you'll pay for the month of July and by July 1st you'll pay the balance for August.
FAX/MAIL/EMAIL REGISTRATION
• One registration form must be completed for each camper you are registering
• Registration forms with incomplete or inaccurate information will not be processed
• If your first choice is unavailable, we will contact you for more information
• Forms may be faxed, mailed or emailed. Please do only one!
• Fax to: 512.366.9333
• Email to: YPWCamps@YPWKids.com
• Mail your registration forms to:
YPW Camps
3640 Bee Caves Rd
Austin TX 78746
PLEASE NOTE: Depending on the number of faxed, mailed or emailed registrations we receive, it may take up to ten days to process and e-mail a confirmation statement back to you. YPW Camps cannot confirm camps until your registration is processed.
In the event that minimum enrollments are not met, we reserve the right to cancel or reschedule camps or activities / field trips. If a camp cancellation happens, your entire registration fee will be refunded. We'll let you know if an activity / field trip is cancelled.
Due to the high demand for camp spaces, each
sale will be considered final.
• Registrations are not transferable from child
to child.
• Registration & Material fee are Non-Refundable
• Families who cancel a camp or wish to switch their child from one camp to another will receive a 50% refund of the cost of a cancelled or dropped camp if notification is received at least 10 working days before that camp starts. There are no refunds for camps cancelled or dropped less than 10 working days before camp begins.
• In order to receive the 50% refund, families must contact YPW via email: YPWCamps@YPWKids.com
Camp Locations
South West Austin
Westlake
3640 Bee Caves Rd
Austin, TX 78746
Phone 512.329.5611
Fax 512.366.9333
Email:
YPWWestlake@YPWkids.com
Central Austin
8014 Mesa Drive
Austin, TX 78731
Phone 512.329.5611
Fax 512.366.9333
Email:
YPWCentral@YPWKids.com