About YPW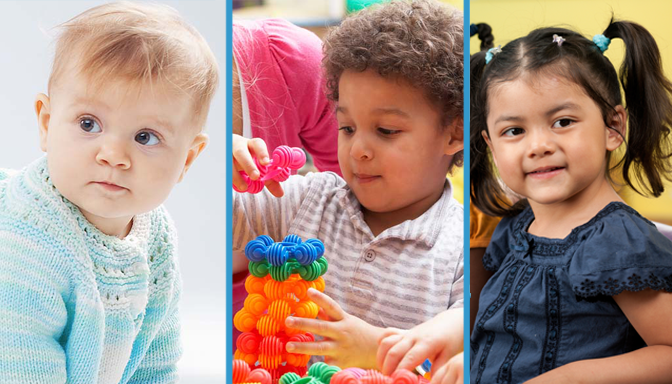 YPW Spanish Immersion School
YPW Spanish Immersion School is a Spanish Immersion day care and school for infants to Kindergarten and after school children. Our core curriculum is designed to spark and maintain children's interest in Spanish by engaging them in intelligent, creative and enjoyable activities such as math, science and technology, dancing, singing, cooking, art projects, games and many more.
We believe that total immersion is the best way for your young people to develop a long-lasting foundation in the Spanish language. In a total immersion program, children spent part of the day learning a second language, and all of their subjects are taught in that language. In most cases, learning a second language through immersion enhances a child's ability in other subjects as well. Children will actually have a better grasp of their own language by learning the structure of another language. It has been shown that children who are learning a foreign language score higher on standardized tests in English.
YPW Workshops
YPW strives to help young people discover intelligent fun through educational hands-on workshops exploring different branches of art, science and technology.
YPW offers a unique selection of engaging and very hands on workshops in art, science, music, Spanish, robotics and much more!, for toddlers to 12 year olds young people.
Our year round programs are designed to provide new experiences not found in regular classrooms.
YPW school, workshops and camps are taught by highly skilled and experienced instructors who share the YPW philosophy of learning: Young People learn best when they are engaged, motivated, having fun, and actively involved in solving problems through play.
YPW Spanish Workshops
YPW offers beginner to advanced level Full-Immersion Spanish workshops for young people from preschool to high school age. "Full-Immersion" means the workshops, including all instructions and activities, are conducted entirely in Spanish. YPW Spanish instructors are trained in education and are also native Spanish speakers. Even beginner students quickly become comfortable with this method of learning and absorb the Spanish language at a much more rapid rate than if learning by hearing two languages concurrently.
YPW Camps
YPW Camps offers over 28 varieties of half or full day week long summer camps in art, science & technology, math and Spanish for children ages 3 years (must be potty trained) to 12 years. We have a camp for every child's interest!
You can register your camper for one week or for the entire summer session. You can select from:
Around the Latin World in 55 Days (A.K.A Spanish Immersion Camp), Cooking Up Science, Disaster Science, LEGO Robotics, Art Explorers, Modern Art Marvels, Computer Game Design, Chess and many
more!
YPW Spanish Tutoring
Spanish tutoring is available for K-12 students as well as adults! Our Native Speaking Spanish tutors provide instruction at the academic level by following the Spanish class's curriculum and preparing for upcoming assignments and tests.
Spanish tutoring covers grammar, vocabulary, conversational skills, pronunciation, reading, writing and more! Our Spanish tutors are trained for one-on-one tutoring in order to ensure the most efficient and motivational tutoring available for academic and personal instruction. Further, our Spanish tutors will work with classroom assignments and plan for upcoming tests so that students are well prepared for Spanish throughout the school year.
Our Tutors are Spanish Native speakers with teaching experience and an Education or related degree. For all of our teachers, we also perform a Criminal record background check.