YPW 2016 Spanish Day Camp
Why Should You Send Your Child to YPW Spanish Immersion Camp?
1. Perfect balance of education, creativity and fun
2. Campers can register for one week—or for the entire summer session!
3. YPW staff can design a customized full summer camp for your child, ensuring a rich and diverse experience.
4. Professional staff provides an engaging, nurturing and energetic environment.
5. Spanish Day Camp offers a full immersion experience—everything is in Spanish! (No prior language experience necessary.)
6. Children who learn a second language typically have better problem solving abilities, better reasoning skills, and are more creative.
7. Small camp sizes limited to 12-18 children per group ensure individualized attention.
8. Discounts for registering multiple children and for multiple sessions!
9. Games, songs, relay races, art projects, hands-on learning, field trips and more!
10. We have a camp for every child! Over 28 to choose from including art, biology, chemistry, geology, robotics, Spanish, technology, physics, language arts and math.
Activities – We have new activities and projects for returning campers! -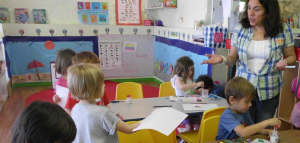 Spanish Workshop: The heartbeat of YPW Spanish Day Camp. Fun, play based Spanish Language classes to learn new Spanish vocabulary & Phrases. Campers learn Spanish through storytelling, games, songs, and activities related to their own experiences. The daily Spanish workshops are designed to gradually enable students to attain proficiency in speaking, listening, reading and writing. Young people will be fully exposed to the Spanish language and benefit from learning in this "Spanish-only" environment. Those new vocabularies / phrases are reinforced throughout the day's activities.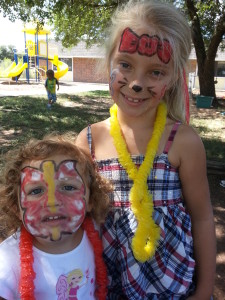 Cultural Station: We want your campers to not only be bilingual but also bicultural! To us culture is a major and inseparable Component of "knowing" a language. Campers learn about food, music, arts, and social habits of various Latin American countries.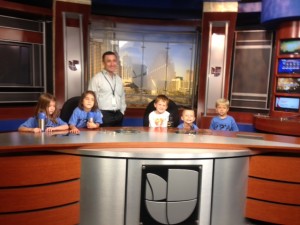 Field Trips: We have selected fun, educational and enriching field trips to complement our Summer Spanish curriculum and activities. We may visit places such as:
Mexican Restaurant, Mexican Bakery, Latin Supermarket, Latin TV News Station, Austin Zoo, Texas Capitol, Mexic-Arte Museum, Austin Science & Nature Center, Mexican-American Cultural Center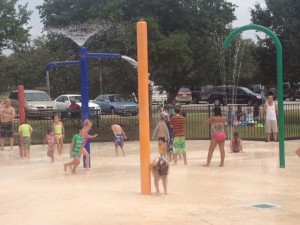 Team Activities & Games: Jump! Run! Bounce! Splash! YPW Spanish Immersion Day Camp activities are much more than an amusement park of fun and adventure. We play with purpose! No two years are the same for our campers. Each year campers experience age-relevant elements of teamwork, cooperation and communication. From Tug-o-War , Red Light Green Light, Duck Duck Goose to navigating your way through the Obstacle Course for our oldest campers, your child is sure to walk away with new found knowledge and growth at the same he / she is learning or practicing Spanish with us!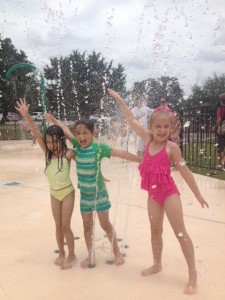 Banzai Water Slide: Watch out for our Banzai Water Slide! Your camper will make his way up the climbing wall and slingshot down the water slide for a wet and wild ride.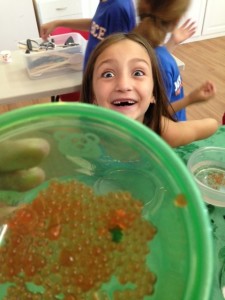 Cooking: Our YPW Spanish Immersion Campers participate in our "YPW Creative Kitchen". Campers whip up age-appropriate recipes with the instructors' help while learning / practicing Spanish vocabulary and phrases along the way (dishes may include Rainbow Rice and Pattern Parfaits). Some sessions take their inspiration from popular books like Stone Soup. At the end of workshop everyone feasts on the tasty final product.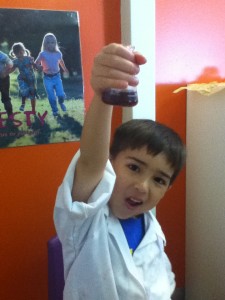 Technology & Science: From robotics using LEGO MINDSTORMS to various Science experiments. Your young people will learn / practice Spanish as they are engaged in some of our most popular science and technology activities from our YPW Science & Technology camps.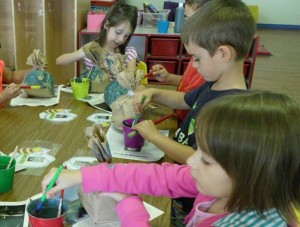 Art and Crafts: It's a creation party as you have the opportunity to work with clay, tie dying, fabric painting; make necklaces, birdhouses, or just about anything else your mind can come up with. Have fun and let your imaginations run wild as you learn new Spanish vocabulary / phrases or practice some old ones!
  Theme Days
Each week YPW camps transforms into a crazy theme-based day. It's a great way to start off the day! From a military battle field to a county fair, our theme-based days (you might call it a party) take campers to an exciting world that few get to experience. Each week has its own unique theme days and inventive elements where campers play games, dress in costumes and have the time of their lives in a world that is new and exciting. They may find themselves at a Hawaiian Luau or shipwrecked with Pirates … but whatever it is they are in for an exhilarating morning at YPW Spanish Day Camp.
We encourage campers to dress up for each theme; however, it is not necessary for them to enjoy the experience.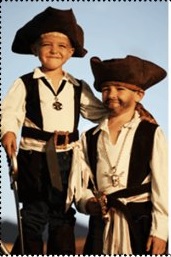 Pirates of the Caribbean
Errrr matey – hoist me black and white flag and prepare to set sail as we voyage across the "YPWsibbean". Adventure awaits us in every port where "X" marks the spot and buried treasure is within our reach. Be ye a pirate or be ye a princess, show your spirit by wearing your favorite costume. Shiver me timbers!  And, don't forget your tiara or eye patch.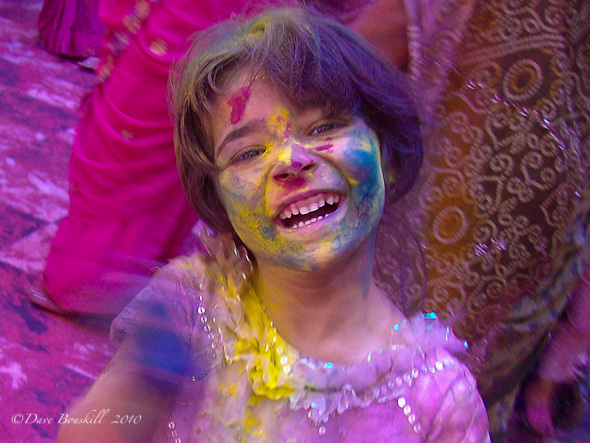 Color Craze
Every color has a spot in this day of chaos! Rep the rainbow and watch yourself become a human canvas as we do our best master piece impersonations. Grab your brushes and easels to get ready to paint YPW red! yellow, and blue, orange and green, pink …
Super Hero Day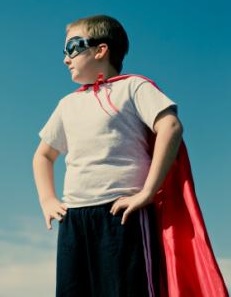 It's a bird! It's a plane!
Come and save the day with us during this special day.
Campers and instructors are encouraged to dress-up as much as they want, with capes, face masks, tights, and costumes. Parents, bring your cameras!!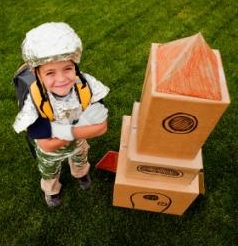 To Infinity and Beyond!
Planets and stars and red dwarves, oh my! What child isn't intrigued by the wonders of the universe? A day of science-based activities that will teach your campers about the solar system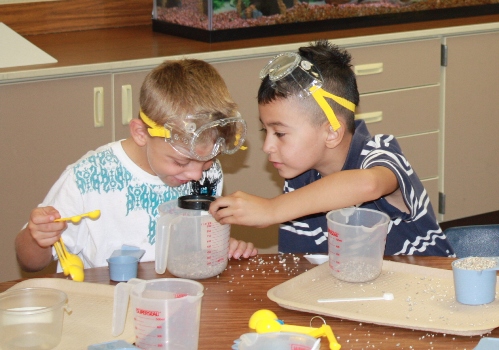 Tasty Science
Cook up some science during this day! Explore chemistry, physics, and biology with food and common household items. After today, dinner time will never be the same again.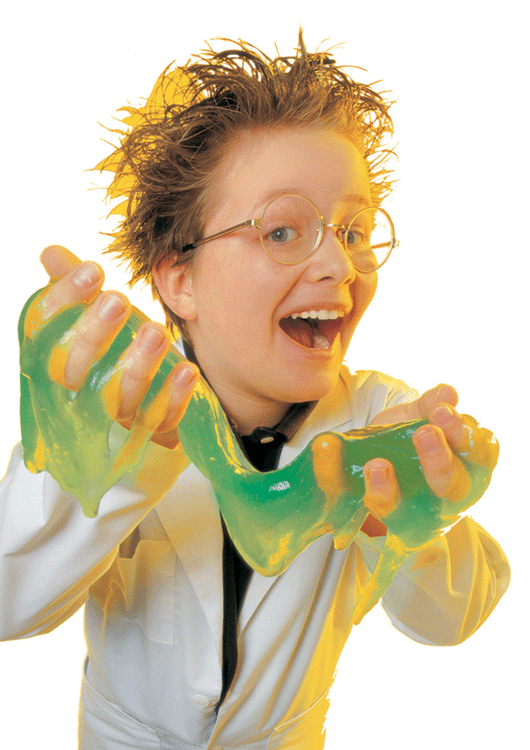 Mad Science
Join the Mad Science lab and go scientifically bonkers with a super cool variety of science experiments such as making your own monster slime, mini volcanos and more!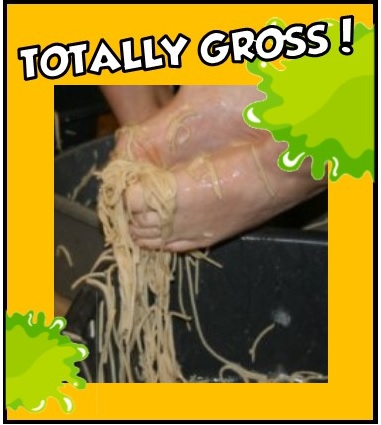 Totally Gross
Ewwwww, Gross! You've never had so much fun with the ooey, gooey and GROSS activities we are preparing for you! Join us to make your own totally yucky slime to keep! Just don't describe this stuff during dinner!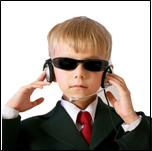 International Spy
You see it in every spy movie. The spy or secret agent must make their way through a maze of criss-crossed lasers that will sound the alarm and ruin the mission with the slightest touched. Join us this day to try our version!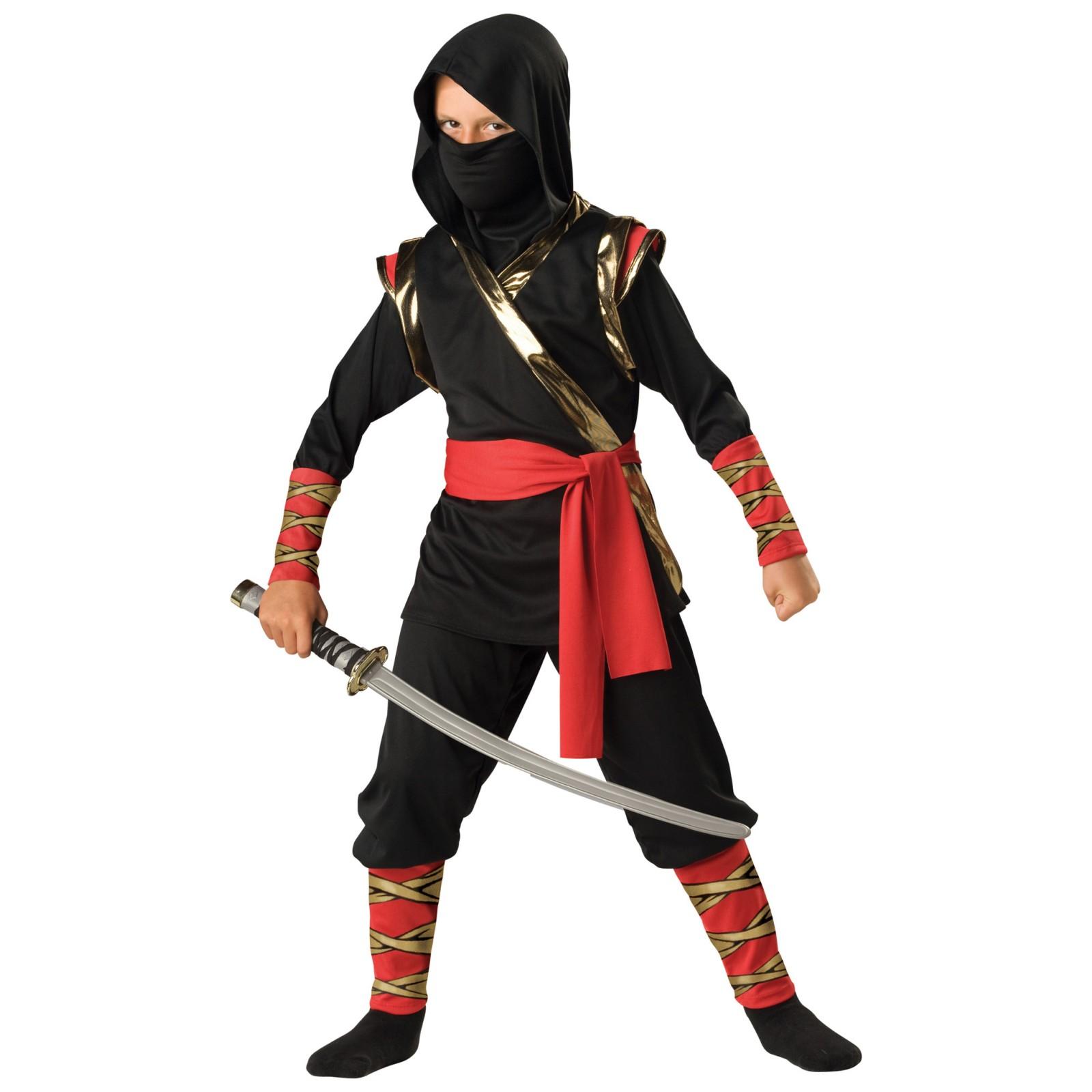 Hai – Ya! Ninjas!
Let it be known that on this day we are expecting all ninjas to join us in this exciting day full of ninja like activities!
Fiesta
Vamos a pasarlo divertido! Let's have fun as we participate in the "Sombrero Dance", a "Taco Battle", "Macho Nacho Contest" and more!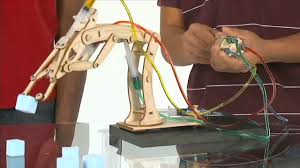 Can You Handle the Pressure?
Come and join us, for a journey into the realm of pressure. When you combine one part technology and two parts imagination with some household knowledge and a little dirt, the outcome is some excitingly unusual activities, games and experiments that are sure to capture your attention and make you say WOW!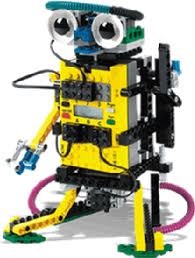 Crazy Lego Robotics
Who doesn't love Legos? At YPW Spanish Camp, we LOVE them, and thought it would be the best idea to have a Lego robotic day to build and program your own robot! Campers will have an opportunity to learn, build and explore utilizing LEGO® bricks. This day provides an extraordinary atmosphere for kids of all ages to build unique creations, play games, and have a lot of fun.
YPW Camp Staff
Our Camp instructors are dedicated, local, commuting professionals from many fields providing a wealth of diverse learning experiences throughout the program. YPW seeks to hire instructors who have expertise in the topic of the course as well as experience in working with talented students. The typical YPW instructor is a local professional teacher from public and independent elementary and secondary schools. We place a high standard on whom we hire for our summer staff counselors position.
Sample Camp Schedule
7:00 – 9:00 Before Camp Care. Included in Camp Fee.
Children are supervised as they play games or watch a movie. Campers are escorted to their camp room at 9:00 am.
8:50 Drop-Off
Welcome to YPW Camps. We ask you that you sign-in your camper every day.
9:00 – Spanish Workshop
Morning sessions begin promptly at 9:00 a.m. Please bring your child no later than 8:50 a.m.
9:50 – Cultural Station
10:20 – Activity Class #3
11:00 – Activity Class #4
12:00 – Lunch / Free Time
Pack up a yummy lunch and bring it with you each day. Enjoy this time getting to know your camp mates!
1:00 – Spanish Workshop
1:50 – Cultural Station
2:20 – Snack
Take a bite out of life! We'll provide you with a delicious & healthy snack so you can enjoy some down time and fuel up to get ready for the rest of the day. If you have allergies, please note these on your health form when you register. We do our best to accommodate food allergies for each of our campers.
2:30 Activity Class #7
3:10 Activity Class #8
4:00 Pick – Up
Please have your ID ready so that we can ensure your child is sent home only with those you have authorized for pick-up.
4:00 – 6:00 pm After Camp Care. Included in Camp Fee.
Campers are escorted to the after camp classroom at the end of the camp day. Campers are supervised as they play games or do craft activities in the classrooms. A snack is provided in the afternoon. Campers must be picked up by 6:00 pm., after which an extra charge of $1.00 per minute will be applied.
Safety 
YPW Spanish Immersion Day Camp is committed to your child's well-being. Our summer and year-round staff is carefully screened, trained, and dedicated to a high level of safety in all activities. Our facilities and outdoor equipment are tested, maintained, and certified. All of our instructors are First Aid & CPR certified and we do check for their criminal background.

Parental Pickup: To ensure your child's safety, only the camper's parent/guardian may pick him/her up at the end of camp or for an early departure. If you desire a friend or relative to give your child a ride, their names must be written on the Pick-Up Authorization Form on Monday morning. A photo ID is required to pick up your child or someone else's child. We will not release your child to someone unless their name is on the form or we can get a hold of you to confirm they can leave with that person.
WHAT TO BRING TO CAMP
Campers bring a healthy lunch and bottle of water every day. Healthy morning and afternoon snacks are supplied.
YPW SPANISH DAY CAMP
Spring Break Dates & Pricing
Week 1
March 14 – 18
$285 + Registration & Material Fee
Before and After camp care included in price

June 1 – 3 (3 day Camp)$235
July 5 – 8  (4 day Week) $260
Aug 15 – 17  (3 day Camp) $235
Spring Break Registration & Material Fee
Non-
Refundable Registration & Material Fee
$45 per camper for Spring and All Summer Camp season
YPW SPANISH DAY CAMP
Summer Camps Dates & Pricing
Week 1 to Week 12
From June 1 – 3
to
August 15 – 17
$285 (per week per camper) + Registration & Material Fee
Before and After camp care included in price
June 1 – 3 (3 day Camp)$235
July 5 – 8  (4 day Week) $260
Aug 15 – 17  (3 day Camp) $235
Summer Registration & Material Fee => Non-Refundable Registration & Material fee
$45 per camper for Spring Break and all Summer camp season
1/2 DAY CAMP FEES
Please note that a camp is half day unless noted otherwise.
You'll have to select a morning and afternoon
camp to make it a full day camp.
For full day camp rates see next section.

One Camp/One Child
$231 per camp

FULL DAY CAMP FEES
Please note, the Spanish Day Camp includes before and after camp care.
For all the other YPW full day camps, the before and after camp care is extra.

YPW Spanish Day Camp: Before and After Camp Care included in price,For more information visit:
YPW Spanish Day Camp
From 7:00 am to 6:00 pm
(It does not include registration/material fee)Please note the 1/2 day camp is still available.
See previous section for rates.
$285 per week

June 1 – 3 (3 day Camp)$235
July 5 – 8  (4 day Week) $260
Aug 15 – 17  (3 day Camp) $235

Full Day Camp – YPW Camps -
-Includes Morning and Afternoon Camp Session.
From 9:00 am to 4:00 pm
(It does not include registration/material fee & before and/or after camp care)
$285 per week

June 1 – 3 (3 day Camp)$235
July 5 – 8  (4 day Week) $260
Aug 15 – 17  (3 day Camp) $235

Before Camp Care from 7:00
am to 9:00 am Monday – Friday. Campers are supervised as they play games or watch a movie.
Campers are escorted to their camp room at 9:00 am.
$30 per week
After Camp Care from 4:00 pm
to 6:00 pm Monday – Friday. Campers are escorted to the after camp classroom at the end of the camp day. Campers are supervised as they play games or do craft activities in the classrooms. A snack is provided in the afternoon. Campers must be picked up by 6:00 pm., after which an extra charge of $1.00 per minute will be applied.
$30 per week
Spring & Summer Registration & Material Fee =>
One Camp
Non-Refundable Registration & Material fee
$45 per child for all Summer season and Spring break
YPW CAMPS AVAILABLE DISCOUNTS 

Discount

Promotion
Details
Save $30 per camp
Early Bird Special
Save $30 per camp when
you register by March 31
Cannot be combined with another discount.
.


PAYMENT POLICY
Payment in full is required to hold a spot.
However, a monthly payment schedule can be arranged when registering for the whole summer (June, July and August).
To reserve the camps you'll need to pay for the first month (June) when registering, then in June 1st you'll pay for the month of July and by July 1st you'll pay the balance for August.
FAX/MAIL/EMAIL REGISTRATION
• One registration form must be completed for each camper you are registering
• Registration forms with incomplete or inaccurate information will not be processed
• If your first choice is unavailable, we will contact you for more information
• Forms may be faxed, mailed or emailed. Please do only one!
• Fax to: 512.366.9333 email to: YPWCamps@YPWKids.com
• Mail your registration forms to:
YPW Camps
3640 Bee Caves Rd
Austin TX 78746PLEASE NOTE: Depending on the number of faxed, mailed or emailed registrations we receive, it may take up to ten days to process and e-mail a confirmation statement back to you. YPW Camps cannot confirm camps until your registration is processed.
In the event that minimum enrollments are not met, we reserve the right to cancel or reschedule camps or activities / field trips. If a camp cancellation happens, your entire registration fee will be refunded.
We'll let you know if an activity / field trip is cancelled.Download YPW Spring Break Camp Online Catalog – PDF
Download YPW Spring Break Camp Registration Form – PDFDownload YPW Summer Camp Online Catalog – PDF
Download YPW Summer Camp Registration Form – PDF

Due to the high demand for camp spaces, each sale will be considered final.

• Registrations are not transferable from child to child.

• Registration & Material fee are Non-Refundable

• Families who cancel a camp or wish to switch their child from one camp to another will receive a 50% refund of the cost of a cancelled or dropped camp if notification is received at least 10 working days before that camp starts. There are no refunds for camps cancelled or dropped less than 10 working days before camp begins.

• In order to receive the 50% refund, families must contact YPW via email: ypwCamps@YPWkids.com
Camp Locations
Austin
Westlake
3640 Bee Caves Rd
Austin, TX 78746
Phone 512.329.5611
Fax 512.366.9333
Email:
YPWWestlake@YPWkids.com
Central
Spicewood Springs Rd & Mesa Dr
8014 Mesa Dr
Austin, TX 78731
Phone 512.329.5611
Fax 512.366.9333
Email:
YPWCentral@YPWKids.com